July parties can be extremely hard to organize as so much is going on and everyone is being pulled in all directions. School is out, camp and festivals have started and the weather is finally great and ready to be enjoyed. So what I would recommend is treating the 2 or 3 best buds and the birthday kid to a special 'party' event. I've listed my top 3 best places to take the small gang!
But what around the cake and presents?? I'd recommend you do that after the day of fun when you come home and are sitting around talking about what everyone loved most about the day. Then it can segway into gifts (or no gifts) and some pizza and cake.
1. WaterPark
Fill the van with snacks and sunscreen and take the gang on a fun-filled day to a waterpark! This works best if the kids are over 6 years old but alas no 4 years old would be upset at a waterslide! My mom did this for my brother's party (his is in August) and they went to Calypso (an Ottawa Waterpark as they live only an hour away).
A few closer ones that are within 4 hours (a very full day's drive) include..
2. Large Attraction
These are very difficult if not impossible to do with over 5 kids towed along but perfect for a few select friends! If the Circus is in town, the Midway, special festival or the Capitol Centre is putting on a show, this is the PERFECT time to pay for everyone's ticket, food and give a little spending money.
Check out these local ideas…
3. Sleepover
Order in pizza, rent a cool movie, buy a ton of snacks and pop, play some fun board games and just enjoy each other's company. I did a few 'Just Dance' and 'Guitar Hero' parties where we just stayed up playing games and my Mom ordered food and we had an amazing cake. Or as the gift, I got a new game or boardgame we all played! Because my birthday is in June, I had one party where we roasted marshmallows!
One party I was hired for asked me to do face paint and nail polish party and do a mini twisting session as a fun activity! It was super fun as I was the entertainment while the pizza was cooking and I brought my big box of nail polish, stickers, nail art designs and they painted while I stole one at a time to paint their face. And before I left I did a mini twisting lesson. It was super fun for everyone.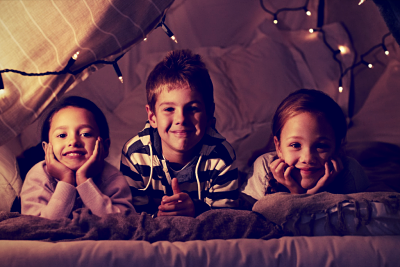 Hope these ideas ease your mind as to what to do during the hot summer months! And don't forget, Tickled Teals is ready to entertain!
Tealia (Tickled Teals)